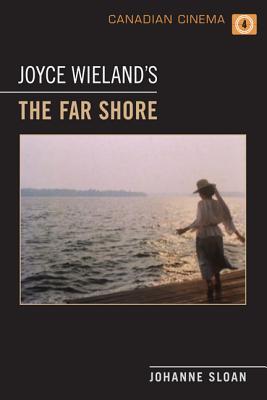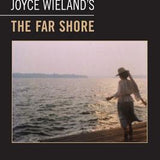 Joyce Wieland's 'The Far Shore'
Description

About the Author

Detail & Specs
By Johanne Sloan
144 Pages
The Far Shore (1976), made under the direction of celebrated visual artist and experimental filmmaker Joyce Wieland, is one of Canada's most innovative contributions to cinema. The film borrows elements from the life of Canadian painter Tom Thomson, who is represented by the character of Tom McLeod. The main character, however, is not Tom, but the fictional creation of Eulalie de Chicoutimi, the married Québécoise woman who loves him. Using Eulalie's perspective, Wieland was able to re-frame Thomson's life and story as a romantic melodrama while infusing it with subversive commentary on gender, nature and nationalism, and ultimately, on the value of art.
Here, Wieland specialist Johanne Sloan offers a fascinating new perspective on The Far Shore, making it more accessible by discussing Wieland's utopian fusion of art and politics, the importance of landscape within Canadian culture, and the on-going struggle over the meaning of the natural environment.
---
Joyce Wieland's 'The Far Shore'
FAQ

How much is shipping?

When checking out online you will be presented various shipping options with the exact shipping charge for each option, which is automatically calculated based on your shipping address.

Do you offer exchanges?

In the case of an exchange of an online order, the customer is responsible for all shipping charges from and to the customer's location. Please contact tiffshop@tiff.net prior to sending back any products.

What is your return policy?

All online orders are FINAL SALE. We offer an exchange-only policy for all non-sale, undamaged and unused goods within 14 days of purchase with the original receipt. See full policy here.

Do you offer any discounts?

Members receive 15% online and in-person at the TIFF Shop and up to 30% off on Member Shopping Days.
Shipping Info

Shipping

From Toronto directly to your door. We ship across Canada and around the world. 

Fulfillment

We process each order by hand. Please allow for a slight delay in order fulfillment. 

International Orders

International customers are responsible for any custom charges, duties, or taxes charged to them by their country.
About us


TIFF is a not-for-profit cultural organization with a mission to transform the way people see the world through film.


Every purchase you make directly supports TIFF and helps us create a more informed and connected world through the power of film.


We're dedicated to presenting the best of international and Canadian cinema and creating transformational experiences for film lovers and creators of all ages and backgrounds.