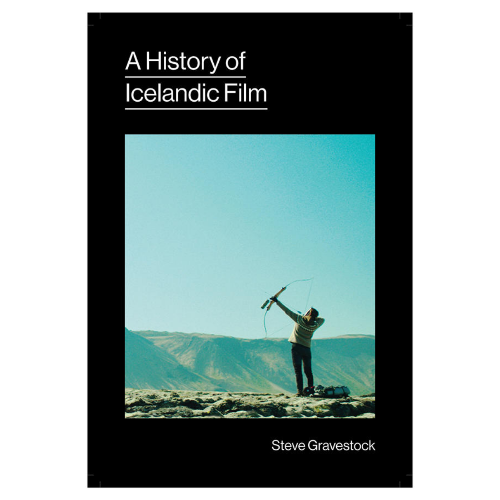 A History of Icelandic Film
Description

About the Author

Detail & Specs
In this new study — the first book-length history of Icelandic film in English in nearly two decades — Steve Gravestock traces the evolution of this unique national cinema from its beginnings in the silent era to the present day, as well as its influence from and interaction with two of Iceland's most powerful cultural forces: its unusually vital literary tradition, which stretches back to the medieval sagas; and its robust independent music scene, which has birthed such global superstars as Björk and Sigur Rós.
Focusing primarily on the rapid growth of feature-length fiction films that followed the establishment of the Icelandic Film Fund in 1979, A History of Icelandic Film charts the development of such key filmmakers as Friðrik Þór Friðriksson (Children of Nature), Baltasar Kormákur (101 Reykjavik), Ágúst Guðmundsson (Land and Sons), Hrafn Gunnlaugsson (When the Raven Flies), Dagur Kári (Nói the Albino), Kristín Jóhanesdóttir (As in Heaven), and Guðný Halldsdórsdóttur (Under the Glacier), and chronicles the emergence of several exciting new voices in the past decade, including Grimur Hákonarson (Rams), Baldvin Z (Jitters), Rúnar Rúnarsson (Volcano), Benedikt Erlingsson (Of Horses and Men),  Ása Helga Hjörleifsdóttir (The Swan), and Ísold Uggadóttir (And Breathe Normally). Additionally, Gravestock investigates such distinctively Icelandic genre-movie traditions as the Viking Film, the folk comedy, and the "Nordic noir," as well as the prevalence and pervasiveness of the supernatural throughout the cinema as a whole.
Published by the Toronto International Film Festival. Distributed in Canada by Wilfrid Laurier University Press. Distributed outside Canada by Indiana University Press.
---
A History of Icelandic Film
FAQ

How much is shipping?

When checking out online you will be presented various shipping options with the exact shipping charge for each option, which is automatically calculated based on your shipping address.

Do you offer exchanges?

In the case of an exchange of an online order, the customer is responsible for all shipping charges from and to the customer's location. Please contact tiffshop@tiff.net prior to sending back any products.

What is your return policy?

All online orders are FINAL SALE. We offer an exchange-only policy for all non-sale, undamaged and unused goods within 14 days of purchase with the original receipt. See full policy here.

Do you offer any discounts?

Members receive 15% online and in-person at the TIFF Shop and up to 30% off on Member Shopping Days.
Shipping Info

Shipping

From Toronto directly to your door. We ship across Canada and around the world. 

Fulfillment

We process each order by hand. Please allow for a slight delay in order fulfillment. 

International Orders

International customers are responsible for any custom charges, duties, or taxes charged to them by their country.
About us


TIFF is a not-for-profit cultural organization with a mission to transform the way people see the world through film.


Every purchase you make directly supports TIFF and helps us create a more informed and connected world through the power of film.


We're dedicated to presenting the best of international and Canadian cinema and creating transformational experiences for film lovers and creators of all ages and backgrounds.